Treasure Crest Integrated School is a co-educational institution that is set to provide instruction using an enhanced and integrated British, Montessori, EYFS, ATEAM and Nigerian curricula that caters for the academic, social, moral, physical and psychological needs of children from Pre-nursery to High School.
We provide a broad, balanced and stimulating curriculum, engaging each child to grow in confidence and faith. Children develop their intellectual and physical skills alongside their personal and spiritual qualities, enabling them to become caring, capable and responsible members of the society.
To provide quality education that will enable the child achieve his God given potentials to the maximum and make a difference
To offer a broad based education intended to raise a first class global child who will be physically, intellectually, socially, psychologically and morally able to withstand the demands of our dynamic society.
Treasure Crest Integrated School was established in 2014 and started its educational activities effectively on 22nd September 2014/2015 academic session. The school was founded by Gloria Dumebi Osung (Mrs), who nursed the dream of having a preparatory school during her National Certificate in Education (NCE) programme.
The school is poised to provide a solid early childhood education for the Nigerian child. We hope to run a holistic educational programme that will contribute meaningfully to the improvement of the state of our educational sector in the country and to lead this young generation to God by imbibing spirituality and creativity in them and bringing out the very best out of them.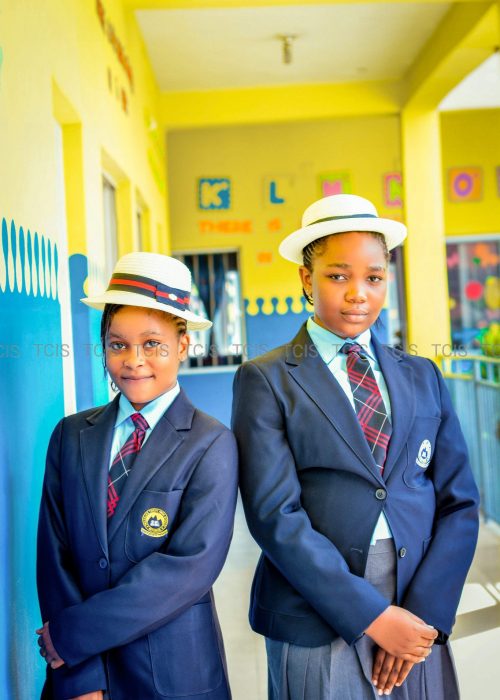 We offer a safe, secure and well-resourced environment which fosters respect for self, other children and adults, and the environment.
Our educational system is a blend of EYFS, Montessori, British and National Curriculum which ensure we only give the best educational structure to our pupils
We run an inclusive education whereby serious thought is given to children with certain characteristics, It gives them a sense of belonging and become better prepared for life in the community.
TCIS highly experienced, Dedicated and God-fearing Staff who moulds the learners using the 21st-century methods
When it comes to our learners, security and safety are paramount. TCIS offers safe and reliable transportation for interested parents on a termly basis.
We serve well-balanced diet prepared by trained Chef. Our menu ranges from fruits and vegetables, Vitamins and healthy proteins…..
TCIS Offers the best quality of care after school to children to develop, discover, enjoy themselves and grow in a safe, secure and caring evironment
Enroll in Any of Our Schools
A creative and joyous learning atmosphere where children enjoy school and attain their full and highest capability.
Won't you rather school with us?
Enroll your child/ward for a new admission
because they deserves the very best.