A rich, Montessori and play-based curriculum helps children to acquire the skills they will need in order to become successful learners. Exploration, investigation, creativity and discovery are key features of each child's early experience of school. Each child is helped to have a settled start to their schooling – working with friends, learning new skills and quickly feeling part of our school family.
Following the excellent start each child is given in our Foundation Stages (Reception and Pre-Nursery); Nursery 1, 2 and 3 continue to develop the whole child, building independent learners through a creative Montessori curriculum. Montessori stimulates interest in learning and quality teaching brings the best out of our children. Dialogue with parents is frequent, informative and based on accurate assessment and our personal knowledge of each child. In-school support is targeted and effective, with the partnership between home and school helping children to achieve their full potential.
Our curriculum is an enhanced and integrated blend of British, Montessori, EYFS, STEAM and Nigerian curricula. The subjects taught in our High school include:
To be eligible for admission into any TCIS class your child or ward must have reached the minimum age requirement as at the 1st of September of that school year.
Here area few photos from our Early section.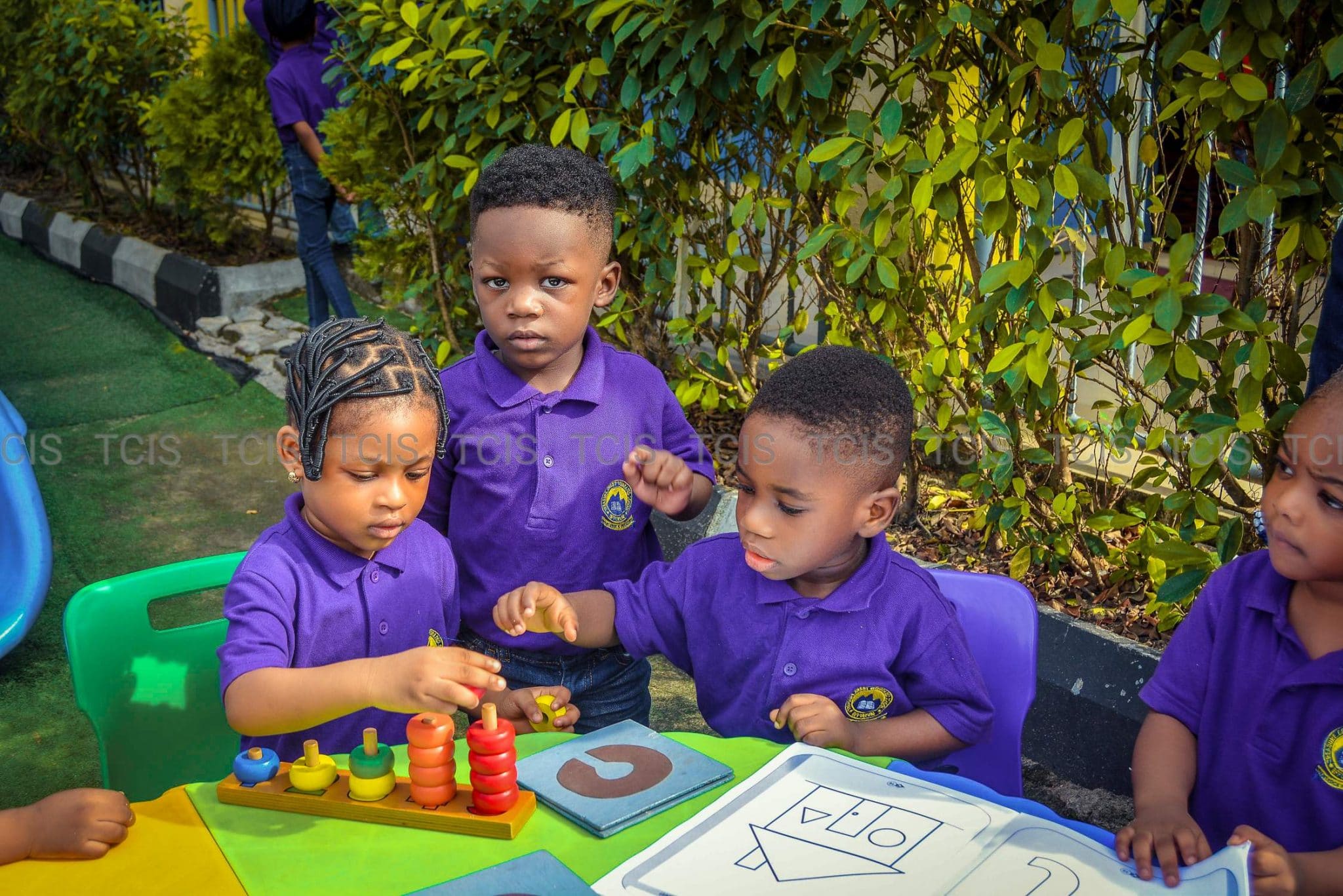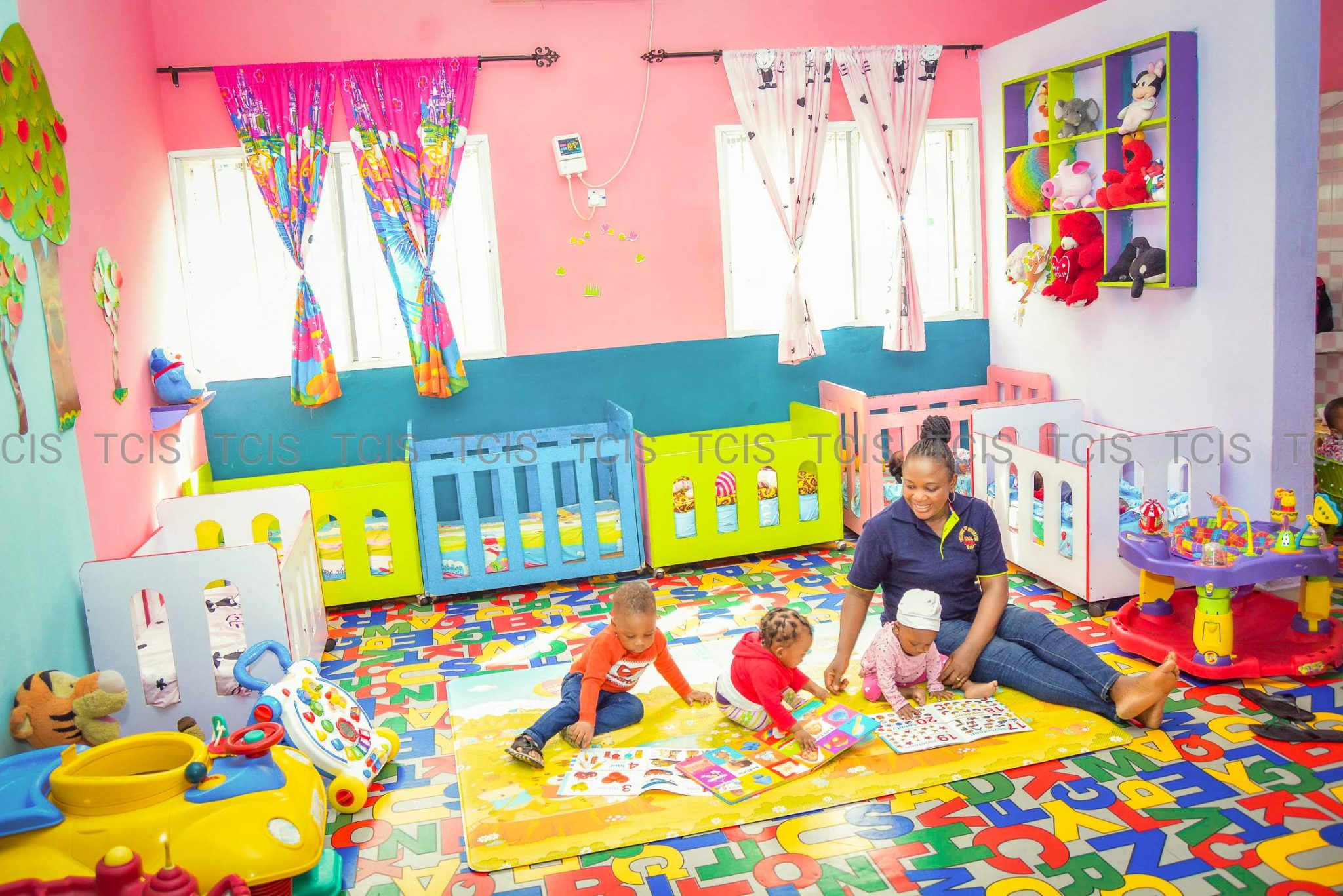 We offer a safe, secure and well-resourced environment which fosters respect for self, other children and adults, and the environment.
Our educational system is a blend of EYFS, Montessori, British and National Curriculum which ensure we only give the best educational structure to our pupils
We run an inclusive education whereby serious thought is given to children with certain characteristics, It gives them a sense of belonging and become better prepared for life in the community.
TCIS highly experienced, Dedicated and God-fearing Staff who moulds the learners using the 21st-century methods
When it comes to our learners, security and safety are paramount. TCIS offers safe and reliable transportation for interested parents on a termly basis.
We serve well-balanced diet prepared by trained Chef. Our menu ranges from fruits and vegetables, Vitamins and healthy proteins…..
TCIS Offers the best quality of care after school to children to develop, discover, enjoy themselves and grow in a safe, secure and caring evironment
Enroll in Any of Our Schools
A creative and joyous learning atmosphere where children enjoy school and attain their full and highest capability.
Won't you rather school with us?
Enroll your child/ward for a new admission
because they deserves the very best.